'Mohammed Hilmi and myself have been trying to figure out an estimate of how many ibises are nesting in the Rabat colony and we are still to come up with a firm figure. So far we think that it should be higher than 50 nests (in May 6th we counted almost 40 just from one side of the colony). As birds are almost fledged, a more precise number will not be possible during this breeding season.
Also at the marshes, we have confirmed the breeding of at least a pair of Marbled Teal (see here: https://ebird.org/view/checklist/S45641761). Six birds have been reported in the area since late March, last weekend we managed to see the first ducklings.
On the nearby daya of Takkadoum, there was a juvenile Purple Swamphen, confirming that this species bred this year at the location: https://ebird.org/view/checklist/S45463685. There was also a booming male Little Bittern here, and at least three Squacco Herons, Ferruginous Ducks and nearly fledged Red-Knobbed and Common Coots.
Oued Ikkem was also visited on May 1st and May 5th — the stretch between the highway and the beach — and at least three Marbled Teal were seen, as well as at least ten Ferruginous Ducks (I believe up to fifteen were present, but the birds were nervous and kept moving and hiding)'
---
P.S. All these locations are under threat from development, particularly the marshes (new highway about to open, construction of a skyscraper and adjacent urbanization, conversion of the nearby agricultural fields into commercial/residential areas) and oued Ikkem (judging from the number of outdoors announcing new lotissements the river will be encroached very soon)
(Pedro Fernandes)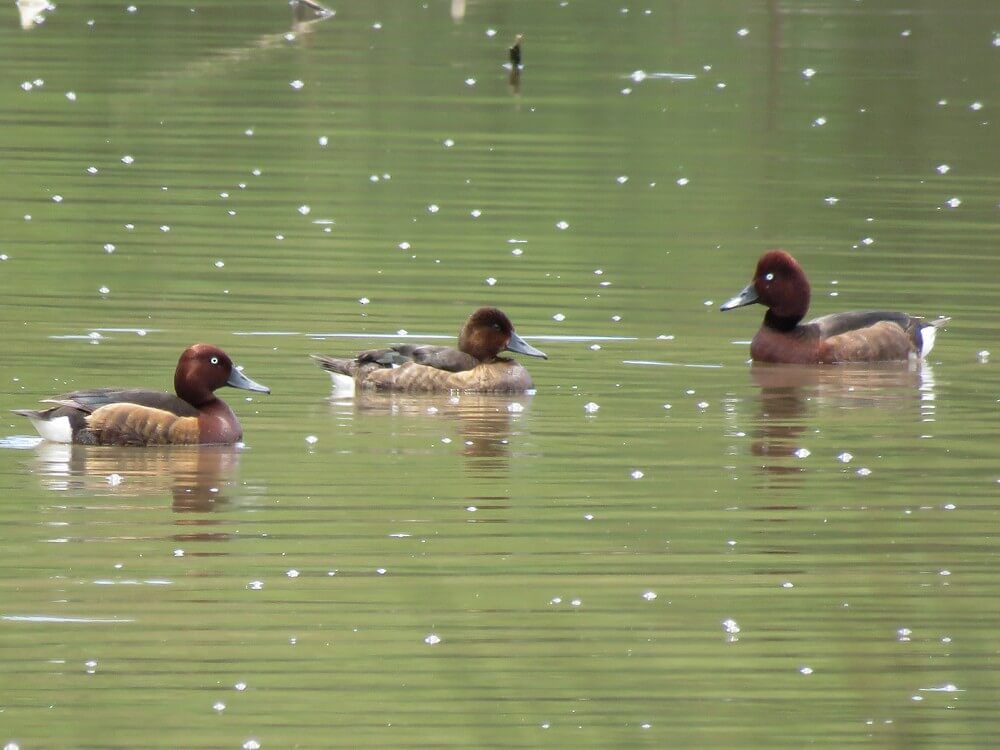 (photos from Pedro Fernandes)