Voici les espèces soumises à homologation observées lors d'un récent voyage entre Massa et Aousserd :
Here are the species considered by the MRBC recorded during a recent trip between Massa and Aousserd:
2 Pipits de Richard le 22 février 2018 dans le centre du village de Massa, sur un terrain en friche clos de murs (

2 Richard's Pipit on February 22, 2018 in the center of Massa village)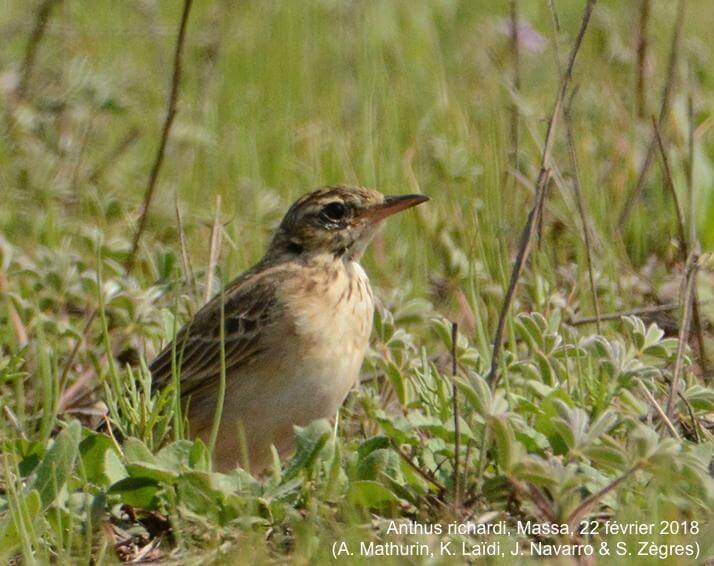 1 Engoulevent doré le 26 février 2018 à l'Oued Jenna (

1 Golden Nightjar on February 26, 2018 at Oued Jenna

)
1 Goéland à ailes blanches et 1 Goéland marin le 28 février 2018 sur la plage au sud d'Akhfenir (

1 Iceland Gull and 1 Great Black-backed Gull on February 28, 2018 on a beach South of Akhfenir

)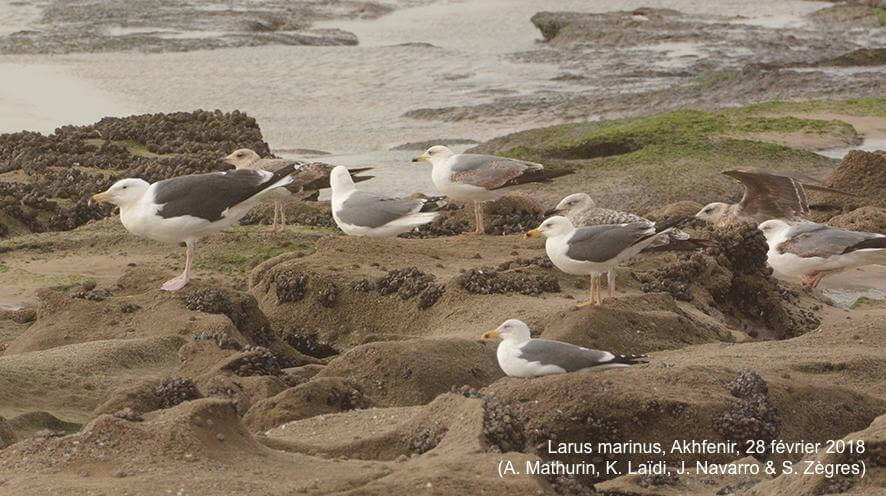 Petits martinets sombres en vol sud au nord d'Akhfenir le lendemain d'un journée de vent de sable venant du sud-ouest : 1 à 10 km au nord d'Akhfenir, 1 à 45 km au sud d'El Ouatia, 1 à 16 km au sud d'El Ouatia. Vu la date cela pourrait être des Martinets unicolores. Impossible de prendre des photos (

Small, dark swifts flying southward of Akhfenir the day after a Southwest sandstrom: 1 at 10 km North of Akfnenir, 1 at 45 km South of El Ouatia, 1 at 16 km South of El Ouatia. Given the date, this could be Plain Swifts. Can not take pictures.
(Alain Mathurin, Karim Laïdi, Juan Navarro et Sabine Zègres)