Nestling hybrid spotted eagle has been equipped with a 30 g tracker in August 2015.
The track showing the most recent 20,000 positions is displayed in a map below (Fig. 1) that is streamed in near real-time from the bird via Movebank.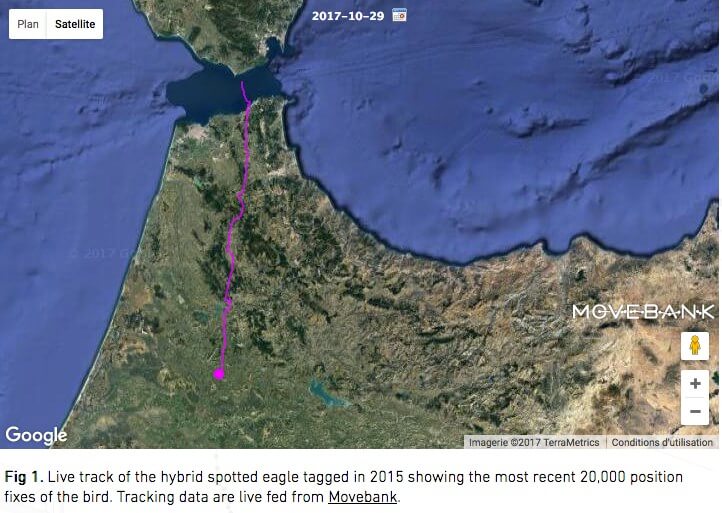 Interesting to note that one year earlier, another juvenile hybrid of the same pair of lesser spotted eagle female and greater spotted eagle male chose eastern migration route. The map below (Fig. 2) shows autumn migration tracks of hybrid juvenile spotted eagles in 2014 (blue) and 2015 (red).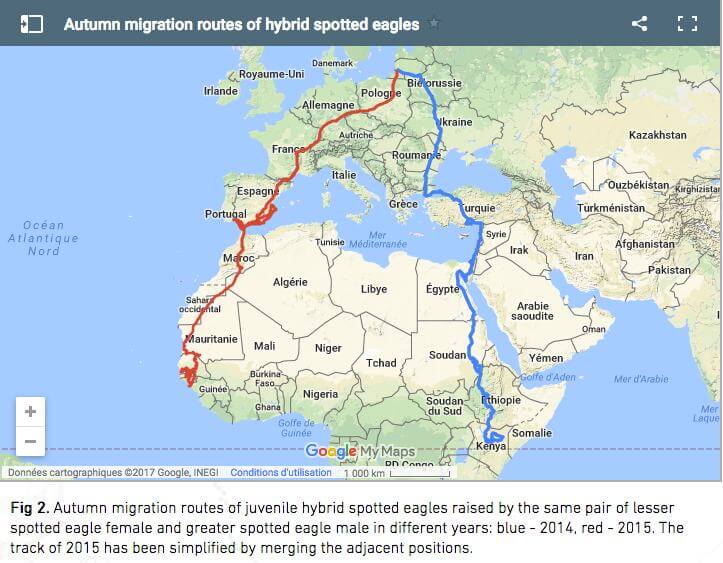 The full track of this bird could be viewed on Movebank study « Hybrid Spotted Eagle Lithuania GPS 2015 » where tracking data is live fed from the transmitter.
(from http://www.ornitela.com/hybrid-spotted-eagle-tracking)