Since the launch of the Griffon Vulture reintroduction programme in 2020 at the protected area of Jbel Moussa by the Department of Water and Forests in partnership with GREPOM/Birdlife Morocco, the breeding of the species has been confirmed for two consecutive years.
Last year, two pairs were formed in January 2021. Unfortunately, however, after several weeks of incubation, the breeding failed due to disturbance in the surrounding of the nesting area which resulted in the desertion of the nests and loss of the eggs.
This year, 2 breeding pairs were formed at a more suitable territory in the Jbel Moussa massif far from human and animal disturbances. The laying of the first pair was noted last week (week of 21 February 2022) and the laying of the other pair is expected in the coming days.
The process of reintroducing the species into the wild is based on several elements, including the choice of the release site, the control of poaching and the use of poison. The monitoring and evaluation of the adaptation of the released animals to the natural environment is important as well.
In this respect, the Department of Water and Forests and GREPOM/Birdlife Morocco have deployed a team of experts and forestry officers to the Jbel Moussa Vulture Rehabilitation Centre (CRV Jbel Moussa) to ensure the establishment, in the medium and long term, of a vital breeding population of Griffon Vulture at Jbel Moussa. The integration of local authorities and the local population is a guarantee for the success of this rehabilitation programme.
The project has benefited from the financial support of the Critical Ecosystem Partnership Fund (CEPF) through the project « Maintenance and improvement of traditional pastoral practices for the conservation of vultures and their habitats » implemented by GREPOM in the protected area of Jbel Mousa.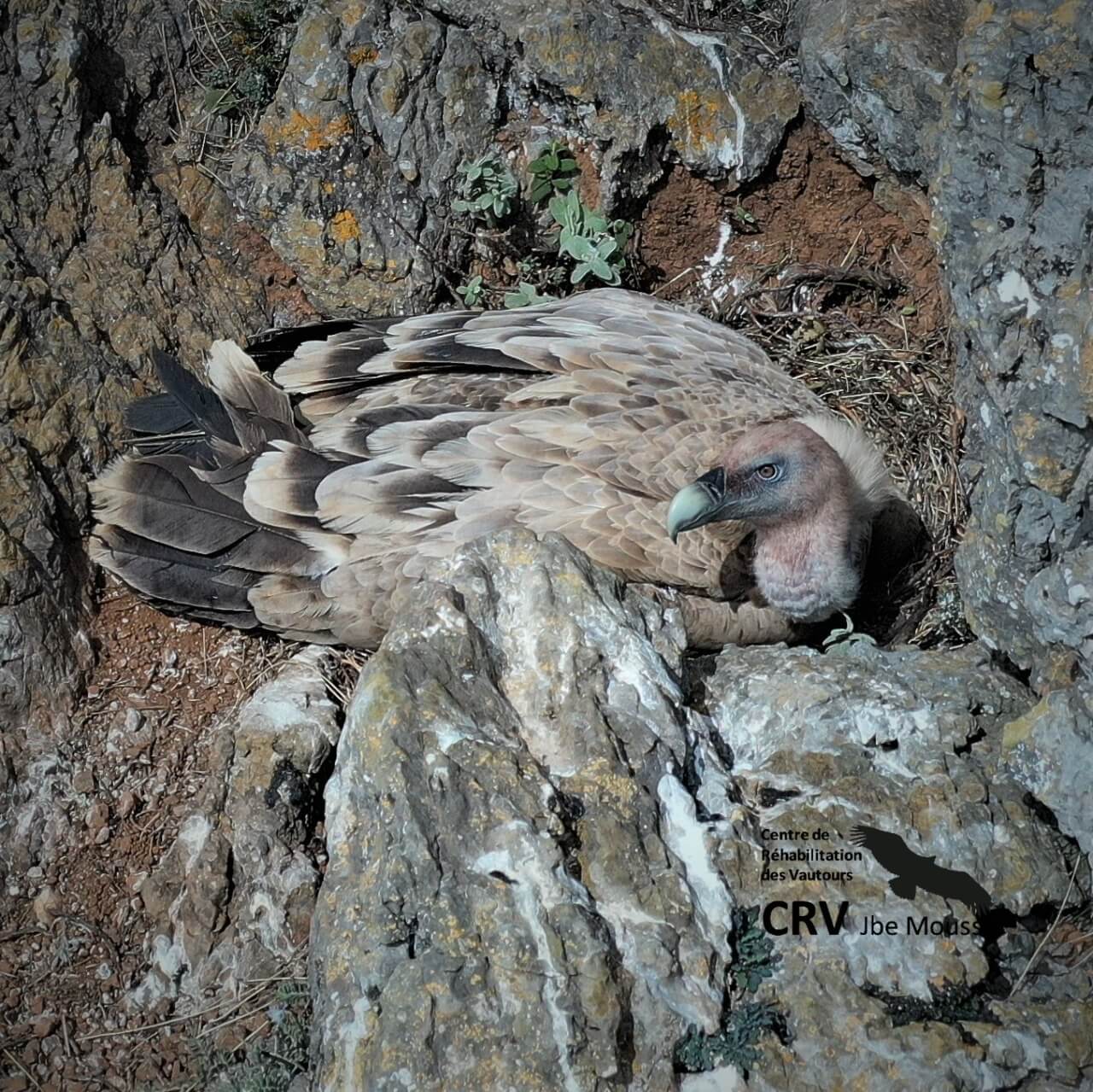 Le Vautour fauve se reproduit au Maroc pour la deuxième année consécutive
Depuis le lancement du programme de réintroduction de Vautour fauve en 2020, dans l'aire protégée de Jbel Moussa, par le Département des Eaux et Forêts en partenariat avec GREPOM/Birdlife Morocco, la reproduction de l'espèce a été confirmée pour deux années consécutives.
L'année dernière deux couples ont été formés en janvier 2021. Malheureusement, après plusieurs semaines de couvaisons, cette reproduction a connu un échec suite au dérangement noté au niveau de l'espace vital de ces vautours, ce qui a abouti à l'abandon des nids et la perte des œufs.
Cette année, 2 couples ont été formés à la même période que l'année dernière et ils ont choisi un territoire plus adéquat dans le massif de Jbel Moussa, loin des perturbations humaines et animales. La ponte du premier couple a été notée la semaine dernière (semaine du 21 février 2022) et la ponte de l'autre couple est attendue les prochains jours.
Le processus de réintroduction de l'espèce dans la nature est basé sur plusieurs éléments dont le choix du site des lâchers, le contrôle du braconnage et l'utilisation de poison et la surveillance et l'évaluation de l'adaptation des animaux relâchés au milieu naturel.
À cet égard, le Département des Eaux et Forêts et GREPOM/Birdlife Maroc ont déployé, au Centre de Réhabilitation des Vautours (CRV Jbel Moussa), une équipe constituée d'experts et d'agents forestiers opérants pour garantir l'établissement, à moyen et long terme, d'une population reproductrice vitale de Vautours fauve à Jbel Moussa. Sans oublier l'intégration des autorités locales et la population riveraine qui est un gage de la réussite de ce programme de réhabilitation.
Le projet à bénéficier cette du soutien financier du Fonds de Partenariat pour les Ecosystèmes Critiques (CEPF) à travers le projet « Maintien et amélioration des pratiques pastorales traditionnelles pour la conservation des vautours et leurs habitats » que mène le GREPOM dans l'aire protégée de Jbel Moussa.