Quelques observations d'oiseaux occasionnels/rares réalisés par Eric Durand lors d'un court séjour sur Dakhla entre le 01 et le 06 mars 2022.
English text below the photos.
Goéland bourgmestre : 1 individu de 2e année à Dakhla
Goéland dominicain : 1 adulte à Dakhla
Marouette ponctuée : 1 à Gleib Jdiane (le nom exact de ce point d'eaux est 'Tachektent', puisque le Gleib Jdiane est le nom d'une petite colline plus à l'ouest).
Traquet isabelle : 1 dans le secteur des fermes à l'est de Dakhla (23.6800, -15.7316) au milieu de plusieurs dizaines de Traquets motteux (3 mars).
Fuligule morillon : 2 individus dans un bassin artificiel près d'une ferme au nord de Gleib Jdiane (en compagnie d'une Sarcelle d'hiver, Fuligule milouin et Foulque macroule).
Pouillot ibérique : assez régulier dans le passage de Pouillot véloce
Martinet des maisons : toujours présent dans le secteur du marché couvert / mosquée de Dakhla. Apport de nourriture.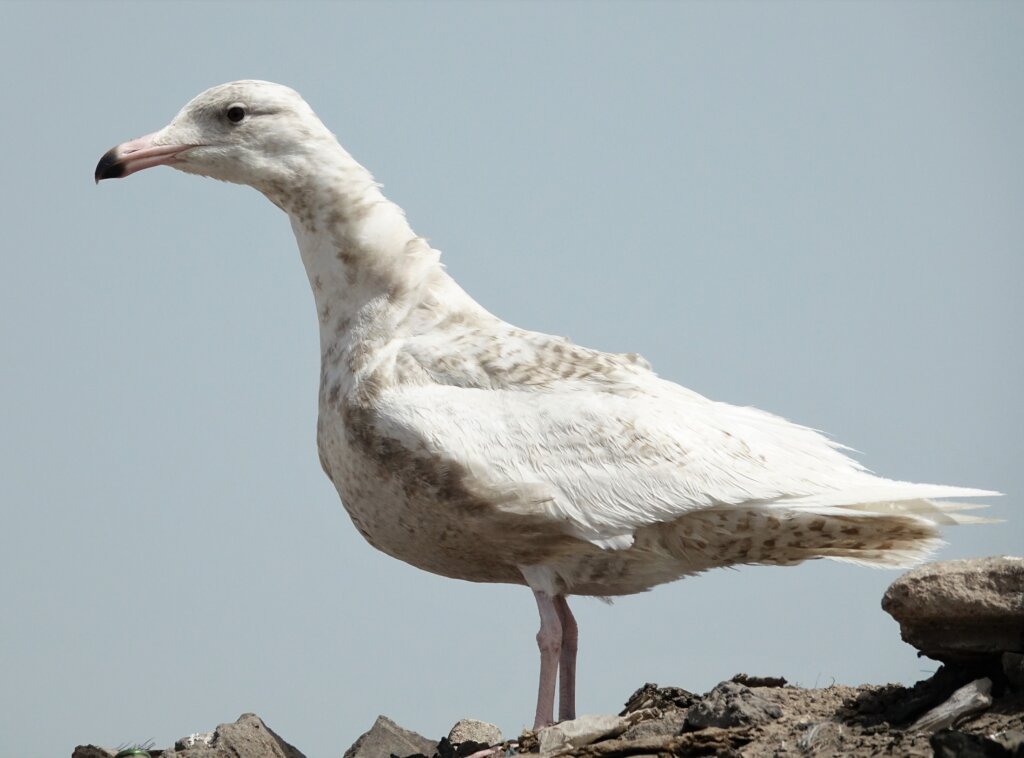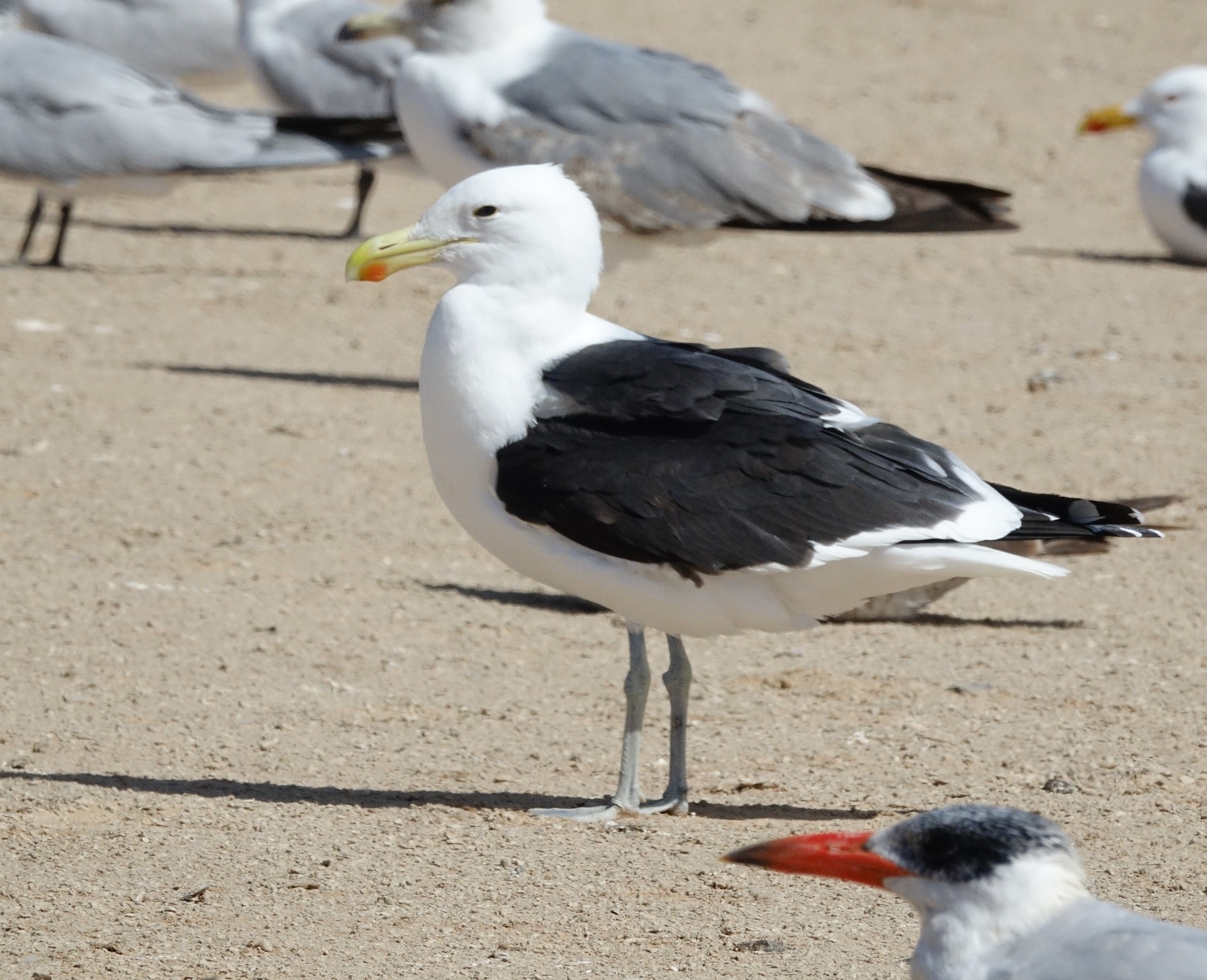 Recent rarities and interesting sightings at Dakhla
Some interesting bird sightings made by Eric Durand during a short stay in Dakhla between 01 and 06 March. These include some rarities, birds that are a bit late for this latitude (waterbirds) and a breeding case.
Glaucous Gull:  2cy at Dakhla
Kelp Gull: 1 adult at Dakhla
Spotted Crake: 1 at Gleib Jdiane (the exact name of this water point is 'Tachektent', Gleib Jdiane is actually the name of a small hill further west).
Isabelline Wheatear: 1 in the farm sector east of Dakhla (23.6800, -15.7316) in the midst of several dozen Northern Wheatears (3 March).
Tufted Duck: 2 individuals in an artificial pond near a farm north of Gleib Jdiane (with a Common Teal, Common Pochard and Common Coot).
Iberian Chiffchaff: quite regular in the passage of Common Chiffchaff
Little Swift: always present in the area of the covered market / mosque of Dakhla. Food provisioning.