Un Goéland pontique (Larus cachinnans) de 1er hiver a été observé le 30/12/2021 dans le port de Larache au milieu des nombreux Goélands bruns (Larus fuscus) et leucophées (Larus michaellis).
L'oiseau est identifiable en raison de sa silhouette longiligne, de la longueur de ses pattes, de son bec long et fin avec gonys peu marqué et de son front fuyant. C'est une première pour le Maroc même si des individus sont vus chaque hiver en Espagne.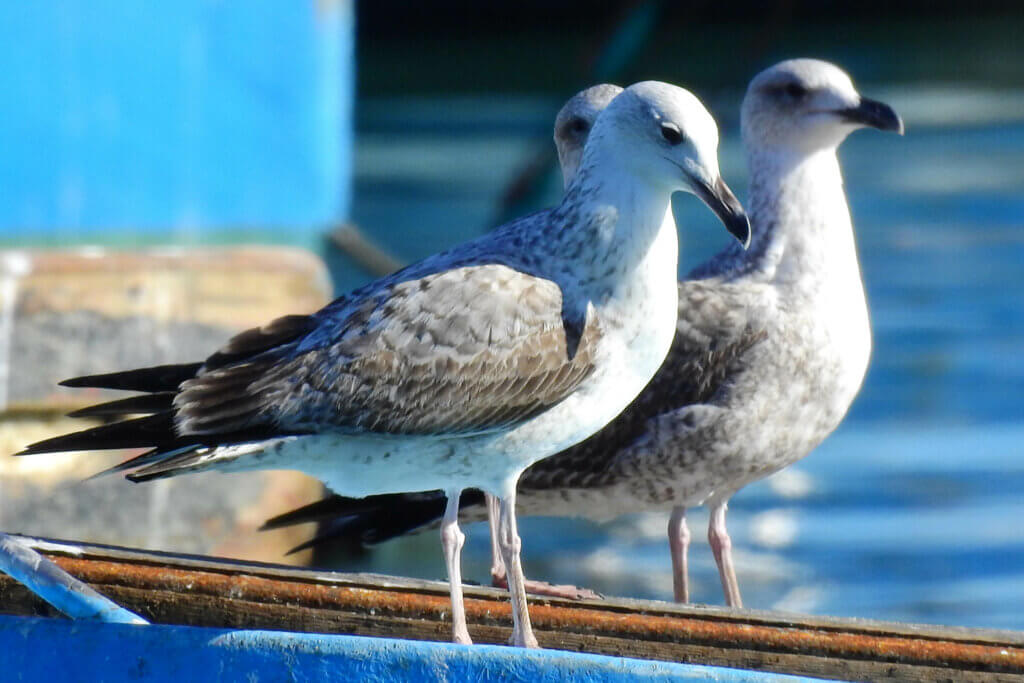 First record of Caspian Gull for Morocco
A first-winter Caspian Gull (Larus cachinnans) was observed on 30/12/2021 in the port of Larache in the middle of numerous Lesser Black-backed Gulls (Larus fuscus) and Yellow-legged Gulls (Larus michaellis).
The bird is identifiable because of its long silhouette, the length of its legs, its long and fine beak with a little marked gonys and its receding front. It is a first for Morocco, even if individuals are seen every winter in Spain.
Observation : Thibault Dieuleveut et Benoit Maire.
Photos : Thibault Dieuleveut