A group of three Polish birders (*) have observed at least 12 Isabelline Wheatears (Oenanthe isabellina) near Erg Chebbi in Merzouga (Drâa-Tafilalet) during the last days of February. In addition to these, at least two birds were observed by Miquel Bonet at Rissani in the beginning of March. Further south, Eric Durand observed an individual in the farms' area east of Dakhla on 3 March.
At the same period in 2020, Marc Illa and colleagues recorded at least 25 Isabelline Wheatears in south-eastern Morocco.
These observations confirm the rather regular passage of this species, that used to be under observed, in the eastern parts of Morocco, especially during spring migration.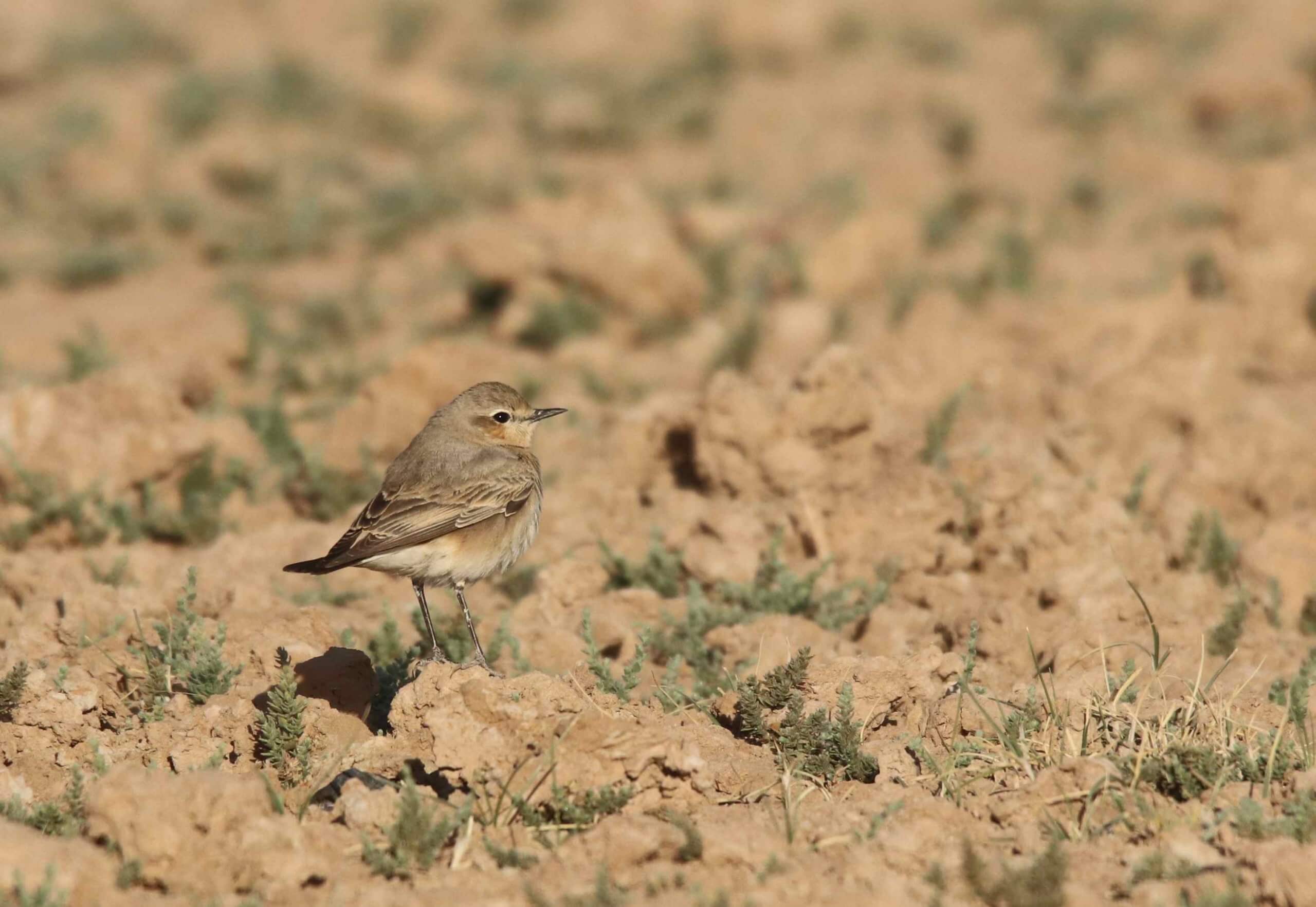 Passage régulier du Traquet isabelle dans l'est du Maroc
Un groupe d'observateurs Polonais (*) nous signale l'observation d'au moins 12 Traquets isabelles (Oenanthe isabellina) près de l'Erg Chebbi à Merzouga (Drâa-Tafilalet) dans les tout derniers jours de février. À ces observations viennent s'ajouter au moins deux oiseaux observés par Miquel Bonet à Rissani début mars. Plus au sud, Eric Durand a observé un individu dans le secteur des fermes à l'est de Dakhla le 3 mars.
À la même période en 2020, Marc Illa et ses collègues ont observés au moins 25 Traquets isabelles dans le sud-est du Maroc.
Ces observations viennent confirmer le passage plutôt régulier de l'espèce, auparavant sous-observée, à l'est du pays, surtout lors de la migration prénuptiale.
(*) Observers: Pawel Malczyk, Jacek Wyrwał and Wojciech Janecki (via eBird)
Text : Mehdi Sadak